Africa Trade Development Company
General Information
Africa trade development company acts as a permanent way between the important markets. Through international trade services, traders will be able to present better products and services to a larger number of clients.
aside from the international trade services, we are proud to present good-qualified assistance on the product's analysis, the trade's strategy's improvement, and laying a foundation to close a good deal.
using more than 15 years of managers and founders' experience, the Africa trade development company has been registered with registration number 575293 in 1399.
We are qualified to Offer Consulting Services in the Following Fields
Grade 1 Residential, Commercial, Administrative, Industrial and Military Buildings
Grade 1 Urban Design & Planning
Grade 3 Educational, Sports, Hospitals and Health Care Center Buildings
Grade 3 Structure
Grade 3 Installation "Mechanical & Electrical"
Paykadeh is a Member of
Iranian Society of Consulting Engineers
International Consultants and contractors Association of Iran
Tehran Chamber of Commerce, Industries, Mines and Agriculture
Federation of Consultants from Islamic Countries "FCIC"
At this time we have been offering consulting services in the fields of
Architectural
Urban Design & Planning
Structural Engineering
Civil Engineering
Mechanical & Electrical Engineering
Construction Supervision
To ensure that all the Projects are managed properly and fulfill quality control and assurance of our services, Paykadeh has an EPM and PMO systems applied in all its departments.
Africatd Agriculture Services
Our Chain stores have operated for more than65 years, are the most widespread retail sale network in Iran.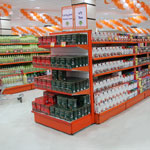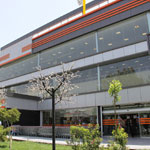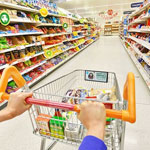 This sector with having 625 shops and many franchise shops has the highest rank among national companies in distribution, selling, and distribution (in Iran). Our chain stores supply 18000 different products of locally made products to customers based on satisfactory and competitive prices and a 10-40% discount.
Being a pioneer in establishing chain stores in foreign countries not only develops business and exportation but also shows the Iranian taste and foods to the world.
Agriculture & Animal Husbandry
The sector is also acting in poultry chain management, fishery, and aquatics, seed and sapling inbreeding, organic products, 11 medical plants culture, floriculture, and ornamental plants culture.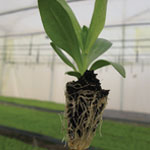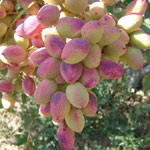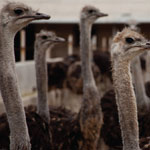 Relying on more than 50 years of experience and having 11 agro-industry complexes, 6 specialized companies, and 2 research buildings in agriculture (farming, gardening), animal husbandry (camel, cow, sheep), poultry (hen, turkey, ostrich) industrial slaughterhouse for red and white meat and egg, are active within the territory of I.R.IRAN from west to the east and north to the south.
The sector holds 400 thousand hectares of farming lands, gardens, and forests with one-third of Iranian postures. It is a successful pattern in agriculture and animal husbandry and is counted as the biggest agricultural and animal husbandry organization in the Middle East.
This holding with ownership the first canned (conserve) and packing industries of Iran,Oil, and sugar industries known as the most outstanding trademark in Iran food's market.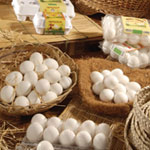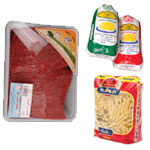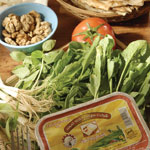 Detergent products like liquid dishwashing, liquid hand-washing, bleach are some of the subsidiary works of this holding.This holding is one of the biggest raw materials consumers including raw oil, raw sugar, canned fish, and beans, and with the exploitation of world-class sources achieving many successes in manufacturing cheap and qualified products. It is worth mentioning that its trademarks and brands in Iran are among the most profitable and known trademarks.
This holding has produced high-quality products like tomato paste, tuna fish, canned food, dairy, grain, dried foods, Sunflower oil, Soya oil, Canola oil, Olive oil, Sesame oil with different weights, Solid and nonsolid oil with different weights, tea, pasta, tissue paper, white Sugar, cube sugar, plastic products, chain stories material (basket, cupboard).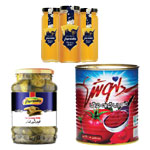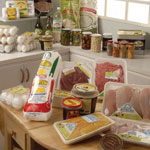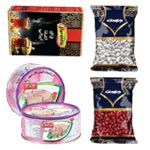 This sector has two big factories of sugar with a capacity of more than one hundred and sixty thousand tons of sugar, allocate 10 percent of the total capacity of state-produced sugar, and is one of the important and effective industries in the supply and distribution of sugar in Iran.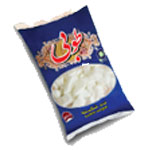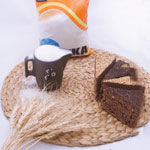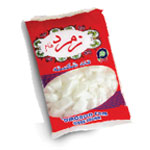 By equipping affiliated units with modern packaging machinery, this sector has allocated a significant portion of the sale of packaged sugar products in the state's chain stores and exportation.
Canning & Packaging Industry
These holding products tomato paste, tuna fish, canned food, dairy, canned bean, plastic bags, and other canned products and have got a reasonable market share in domestic and international markets. Manufacturing qualified products are the first principle of this holding. recent years.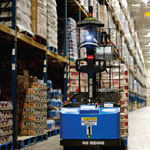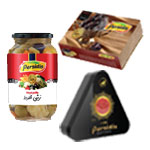 Continuous supply and distribution of high-quality products, suitable for costumer's taste, could bring for this holding MIS (Management Integrated System), ISO 9001-2008, "Halal" certification, etc. in
Capacity:
16,000,000 metal cans
 700 tons of jam jars per a day
500 tons of tomato paste in
860grams packaging per a day
This factory started in 1979 A.D and produced many kinds of nylon and packing bag in different sizes and shapes.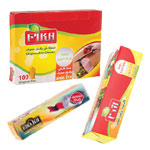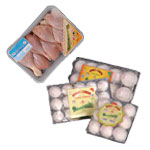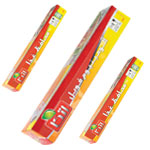 The textiles industry has more than 65 years of experience is a premier trademark in Iran. This sector with supply and distribution of raw materials with high quality and direct distribution can deliver products with good quality to their customers. This sector is one of the main suppliers of cotton, polyester, and viscose in Iran.