Africa Trade Development Company
General Information
Africa trade development company acts as a permanent way between the important markets. Through international trade services, traders will be able to present better products and services to a larger number of clients.
aside from the international trade services, we are proud to present good-qualified assistance on the product's analysis, the trade's strategy's improvement, and laying a foundation to close a good deal.
using more than 15 years of managers and founders' experience, the Africa trade development company has been registered with registration number 575293 in 1399.
We are qualified to Offer Consulting Services in the Following Fields
Grade 1 Residential, Commercial, Administrative, Industrial and Military Buildings
Grade 1 Urban Design & Planning
Grade 3 Educational, Sports, Hospitals and Health Care Center Buildings
Grade 3 Structure
Grade 3 Installation "Mechanical & Electrical"
Paykadeh is a Member of
Iranian Society of Consulting Engineers
International Consultants and contractors Association of Iran
Tehran Chamber of Commerce, Industries, Mines and Agriculture
Federation of Consultants from Islamic Countries "FCIC"
At this time we have been offering consulting services in the fields of
Architectural
Urban Design & Planning
Structural Engineering
Civil Engineering
Mechanical & Electrical Engineering
Construction Supervision
To ensure that all the Projects are managed properly and fulfill quality control and assurance of our services, Paykadeh has an EPM and PMO systems applied in all its departments.
Africatd Transportation Services
Due to its own organizational responsibility in integrating electro-avionic systems, Avionic Industry that has different certifications from CAO IRI, IDS, etc., has been able to put into execution the upgrade of avionics on various types of aircraft and helicopter and also design and upgrade the avionics system of aircraft, based on the needs of customers.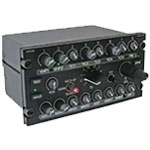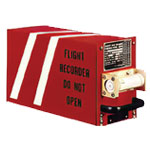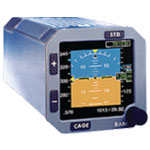 Potential of repairing various electro-avionic parts:
Having experienced repairing, testing, and running different systems and aircraft types during last years and enjoying Form 1 in the field of the aircraft lighting system and seat which scope can be increased; Avionics Industry is potentially able to repair the electro-avionic systems including electric, telecommunication, navigation, displays, etc.
Lighter Than Air System (Odje 15B)
MISSION: Worldwide military/security operations reemphasize the need for a low-cost, responsive, and mobile system to elevate electronic payloads up to 500 meters altitude. Military missions include long-term surveillance around base camps, and communications relay to unmanned ground /air vehicles, to dispersed security posts and convoys without using scarce satellite bandwidth.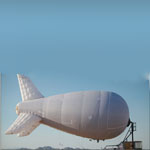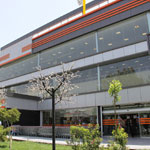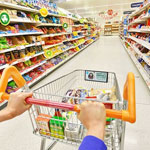 Critical needs include establishing temporary communications capability in emergencies such as terrorist attacks or natural disasters. Law enforcement and border security units need overhead surveillance of border crossings, airports, VIP events, etc. that are both less costly and intrusive than helicopters while providing around-the-clock coverage. The most efficient means to meet these requirements is a low-cost, mobile aerostat system. However, traditional aerostats are large, manpower-intensive, and vulnerable to adverse weather conditions. We have developed the Lightweight Aerostat System named Odje15B that removes these limitations, creating a very cost-effective system.
Simulators for Driving Road Construction Machines
Description of products:
These simulators are intended for training and enhancement of theoretical and practical knowledge of the bulldozer and loader drivers and also improvement of operational skills in different scenarios.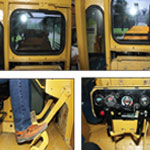 Technical specifications of simulators
Simulator cab: Including driver's work station.
Software: Capable of creating and providing a field of view and training scenario with the score evaluation system.
Hardware: Interface circuits, digital and analog input and output cards, and computerized equipment.
The user-friendly interface in the Persian language.
100 % localized knowledge-based design and installation.
Selection of different training scenarios and the possibility to make changes by the trainer.
Static simulator for driving Bulldozer, Model D155A-1
Static simulator for driving Loader, Model W90-2
Features and capabilities of simulators
Railway Transportation Industry

Capabilities:
 Production of various freight wagons (flat, covered, rail tanker, ballast, etc.)
 Production of passenger wagons
Production of metro wagons
 Production of ore wagons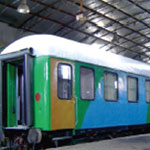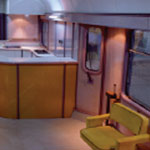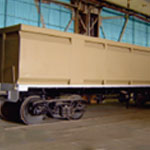 Design and production of rolling stock [rail traction unit (truck mobile), wagon hoist jack, hydraulic
point machine, etc.]
Production of various fixtures for assembling and welding body of freight and passenger wagons
Repairs and overhaul of various freight wagons and interior decorations of passenger wagons.
Manufacture and • production of various bogies for passenger wagons, locomotives, freight wagons,
metro wagons, etc.
CNC precision and heavy machining up to tonnage of 100
Engineering, Design, and Implementation of Communication, Telecom, and ICT Projects
1st rank communication contractor awarded by Plan & Budget Org.
Member of Iran Telecommunication Syndicate
• Top telecom contractor for the turn-key method in mobile telecommunication and infrastructure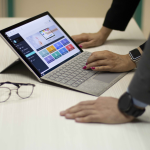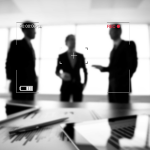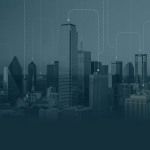 Agriculture Meteorological System
Main page features :
Real-time (list): a list view of the last instantaneous data
Real-time (gauge): Graphical view of the last instantaneous data
Monitoring: Table displaying instantaneous data for the last 3 days
Graphs: Graphs for each main parameters showing evolution of data for the last 24 hours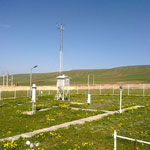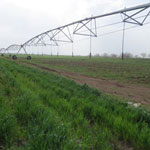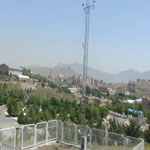 Wind Speed
Wind Direction
Air Temperature
Air Humidity
Air Pressure
Radiation
Rain Gauge
Evaporation
Soil Temperature
Soil Humidity
Hybrid Technology Department
Identification systems are the systems that can help read and recognize individuals, goods & equipment information. These systems are made of a series of hardwires and software and without the need for the presence of a person can identify the entity and react toward it. One of the latest technologies used in the identification system is RFID i.e.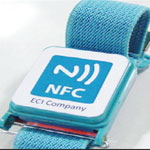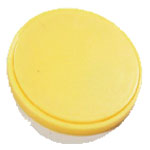 These systems can exchange data wirelessly between a tag and a reader and do not require physical contact between these two components. In this system, the tag is installed on an entity (product, object, etc.) or used to identify a human delivered as a card.
ECI producing the country and designing the first non-contact local chip and having experience in the field of RFID systems provides the following items:
Active and Inactive cards, Labels, and Tags on different Frequencies Various types of related data readers
Providing software development tools
Providing applicable software
Application
Identification of items and equipment in the shortest time
Tracking parts and series for producer and consumer to finalize product or system
Tracking the vehicles at the desired locations
Sample products
Guarantee identification
Electronic Seal
Identification card
Product Identification (watch, jewel), NFC
Equipment ID (special for purchased equipment by companies)