Farab began its water treatment activity with the "Persian Gulf Star Oil Company". This project includes 3×4,000 m3/day MED-TVC desalination plants, a demineralized water plant, hot/cold condensate polishing plants, a hot condensate de-oiling plant, potable/ plant water packages, chemical dosing packages, and an open and closed loop cooling system.
Currently, Farab is involved in construction and installation of the "Bandar Abbas RO Sea Water Desalination Plant" and sea water desalination in the "South Pars Combined Cycle Power Plant".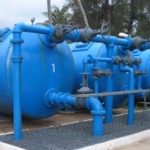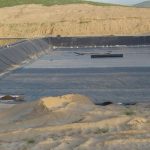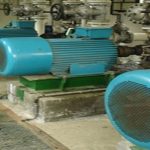 Sunir Company started its activity as a exporter of technical and engineering equipment and services, considering standardization and localization of exportation of equipment and services of water industries from Iran to target markets. Relying on technical specialization and updated knowledge of its member companies that are one of a kind in similar Middle eastern companies, Sunir has introduced itself as a reliable international general contractor in the area of water and wastewater projects, including dams, hydroelectricity power plants, agricultural irrigation systems, treatment plant and transfer lines in the area of CIS, Central Asian, African, Middle Eastern and South American countries.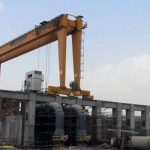 Utility and process units of Persian Gulf Star refinery project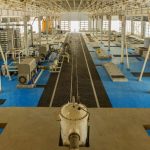 Water supply and transmission from Oman Sea to eastern provinces of Iran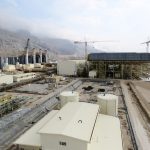 South pars steam turbine power plant and water desalination plant
One of Mahab Ghodss Consulting Engineering Company's most important activities is to study, design and supervise different types of dams such as concrete dams (concrete gravity dam, double curvature arch dam, roller compacted concrete dam), earthfill dams and rockfill dams. So far Mahab Ghodss Consulting Engineering Company has studied about 200 dams (in over 50 – 315 m height range) and design and supervise construction of 52 dams out of which 23 dams are in operation.