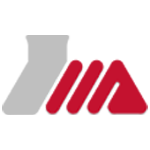 Mapna Group
 Dedicated to Excellence
MAPNA Group
---
MAPNA Group is an industrial enterprise that consists of the parent company, MAPNA Group Company, and more than 40 subsidiaries. The company's business lines are diverse, including: engineering, construction and development of thermal & renewable power plants, combined heat and power (CHP) utilities, combined power generation and water desalination plants, engineering, execution and development of offshore and onshore oil & gas projects, execution of rail transportation projects, electrification, medical imaging services, operation, repair and maintenance services, and financing and investment.
Through development of indigenous knowhow and acquisition of leading-edge technology, MAPNA Group designs and manufactures a wide range of advanced industrial machinery including: gas and steam turbines, wind turbines, turbine spare parts, blades and vanes, conventional boilers and heat recovery steam generators, thermal and hydro-generators, turbocompressors, control and safety systems, passenger and freight locomotives, and operation and maintenance services at world-class level.
Fifty percent of Iran's power capacity has been developed by MAPNA Group. MAPNA is also a major player in Iran's oil & gas and rail industries. High quality and competitive prices have helped our corporation to take an active role in the Middle East, North Africa, and Southeast Asia market.