In order to use advantages of competitive Iranian products, Iran2africa removes all the obstacles ahead. As an African trader you may worry about lots of different items, you are absolutely right. However, our company ensures you, there is no need to be worry longer. One of these important barriers is shipping, especially to African countries which are far from Iran. Our organization finds a solution to this problem.
In this modern world trade, managing shipping logistics is demanded. Actually, due to fierce and an international competition, there is an increasingly growing need for it. Our company, Iran2africa provides whatever you need at reasonable price and of high quality for this item. In general, shipping logistics management involves resource planning, organizing, management of trailers across the carrier's offices, execution, and the last but not least control of the transportation of shipped items. Let's take a look at some important keywords of this field: shipping, logistic, difference between shipping and logistic, logistic management, shipping logistic management.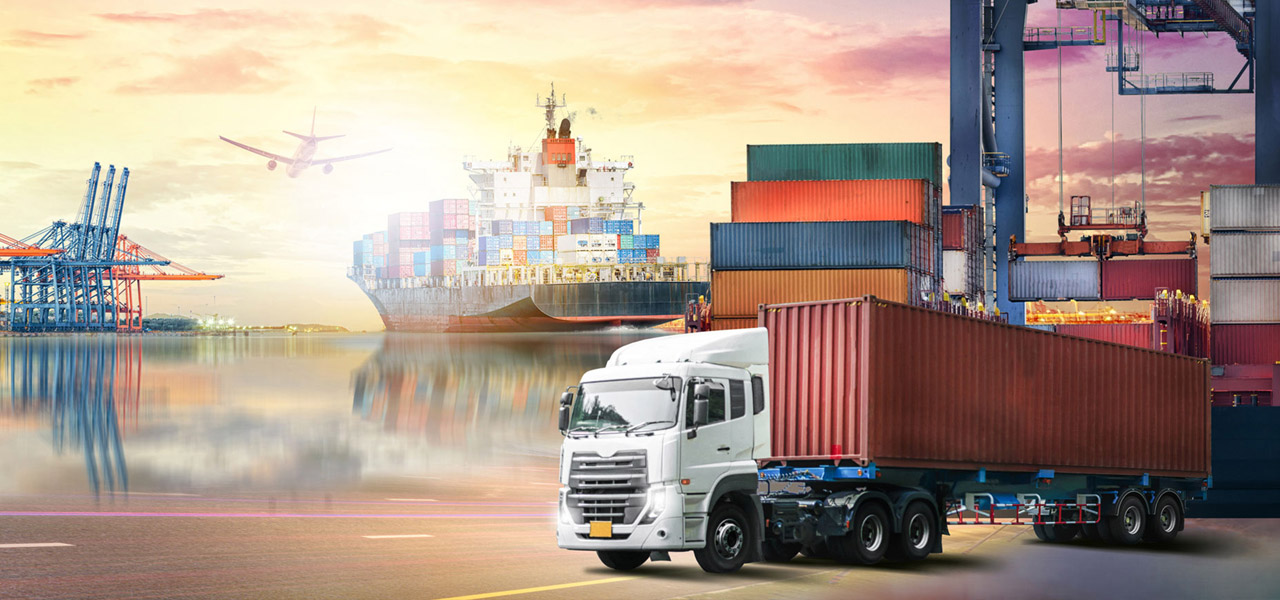 What is shipping?
An entry key to this field is the definition of shipping. The transferal or movement of goods from one place to another is called shipping. According to Iran2africa experience, there are a wide variety of shipping. Each of which requires different documentation, handling, arrival times and means of transportation.
What is logistic?
logistics is comprised of several smaller areas of specialization, one of which is shipping itself. Other areas of logistics include material handling, warehousing, packaging and so on. Definitely, logistics include the integration and management of these smaller areas in order to minimize costs and improve overall operations for all businesses.
What is logistic management?
One of the essential parts of supply chain management which handles the business of shipping freight is logistic management. Logistic management offers the most suitable and reliable implementation and control of the shipping freight which concludes the most efficient and effective results.
Is there any difference between shipping and logistic?
The main difference between shipping and logistics are scope and scale. Logistics operates on a significantly larger scale than shipping. To be honest, logistics is an important part of supply chain management which is an integral aspect of business strategy. However, Iran2africa experts believe that despite differences between these two items, successful businesses rely on both of these items. Actually, in order to operate efficiently and effectively, logistic and shipping should work together.
What is shipping logistic management?
Shipping logistics management includes the management of fleets of vehicles used in the shipping process. Due to the usage of Global Positioning System (GPS) vehicle tracking systems, it is easy to increase the productivity of the fleets and decrease fuel consumption. Note that, shipping logistics management can be automated to improve efficiency and effectiveness. Automation can extend to software, scheduling of containers to freight trains, and an information management system for the whole shipping company.
Top qualities of outstanding shipping companies
Our organization companions in international transportation, shipping, and logistic are the most reliable ones. Reliability is the first and the most important quality of a good shipping company. These shipping companies are experienced and have been in international shipping industry for several years.  In other words, they know the trade like the back of their palm.
The second quality is affordability. It is not enough that your service providers are just reliable but you should be able to use their international freight forwarding services. If your service providers charge exorbitantly high fee for the shipping services, you will not be able to use their services. Top shipping companies are also reasonably priced ones.
Another important feature that can't be ignored is being customer oriented. All reputed companies in the international shipping industry are dedicated to provide customers with the highest level of satisfaction. Their success is mainly rely on this particular quality. As a result, you are not supposed to micro-manage the shipping process in such companies.
The fourth important quality of top shipping companies is that they are licensed, insured and certified. This feature creates a credible status for a company.  if a company is not licensed then not only the service provider will run into problems but you will also have no guarantee on the safe delivery of your goods and if something goes wrong you will have nothing to do with. Therefore, it is suggested to work only with companies that are licensed and companies that are insured your own safety.
The last but not least quality is having a good shipping network for global operations. All the top companies in the international shipping industry have good shipping network which enables them to deliver the goods to any part of the world. This is again a sign of being experienced in the industry. If a company has been in the shipping industry for a long time, they would have established good global networks. Looking for experienced companies with dependable global shipping network so that your goods reach the desired destination in a timely fashion is important.
Iran2africa organization work with top shipping companies that share these qualities. We have a long term relationship with such companies, so  you don't  need to run around searching for perfect service providers when you need your goods to be shipped internationally.
Trust Iran2africa organization, so everything will be all right in the blink of an eye. We do whatever we promise. Working with us is a win-win game, in which both parties benefit. Join us and we will ensure you that you gain more than you imagine.