Teana ParsKhodro
0تومان
Teana is on the top in best quality list in ISQI (Iran Standard and Quality Inspection Company) reports in recent years. A luxury car with competitive features and accessories, Teana is considered the best domestically assembled car in terms of quality.
Report Abuse
Overall Specifications

Type
250XL-V6
250XV-V6
Dimensions
Length (mm)
4850
Width (mm)
1795
Height (mm)
1475
Weight
Curb weight
1521
1533
Fuel Consumption (lit)
Combined cycle (lit/100km)
9
Fuel tank capacity (lit)
70
[/vc_column_text][/vc_column][/vc_row]
No more offers for this product!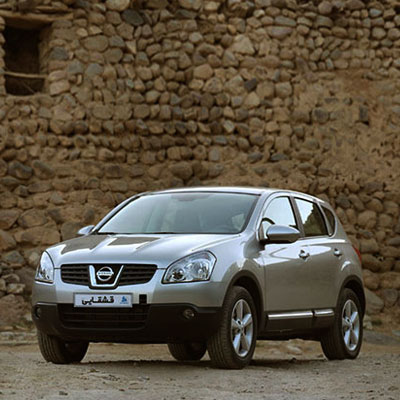 0

تومان
After the good experience of cooperation of Pars Khodro with Nissan Company in producing Murano in Iran, a further step was taken by producing Nissan Qashqai in Pars Khodro. Nissan Qashqai, with an attractive and elegant style and a powerful engine, is one of the most popular SUVs is Iran.