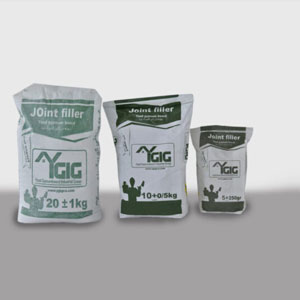 PRIMERS
After installing the walls and ceiling the primer, paper tape is used to fill the joints.
All joints, internal and external corners and fastener heads must be evenly finished with primers and lightly
sanded to remove tool marks and ridges prior to decoration.
YGIG Joint Filler
YGIG Joint Filler provides maximum coverage for the most cost-effective solution
Fast-setting gypsum compound
Ideal for bedding joints by hand
Low-cost solution
Shelf life: 4months
Covers: 110m2 per bag
Setting time approximately 90 minutes
Specification:
Easy application
High strength joint
Durable
Bag Size
Pallet Details
Kg
Bags
Tons(Approx.)
20
10
5
50
1
./5
./25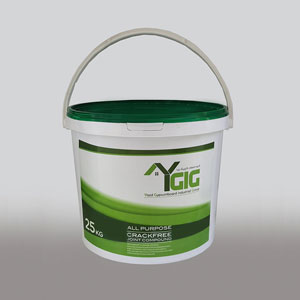 high quality, low weight and all-purpose material
Great bond, hard-finish surface
Ideal for skim coating
Pre-mixed compound for minimal mixing, thinning, and re-tempering
Excellent for embedding paper joint tape
It can be used as three layers and top coat.
Easy to apply by hand or mechanical tools
It is sufficient to mix at minimum rate for tool application.